Premier Provider & Manufacturer of Complete Ruggedized Custom Touch Screen Display Solutions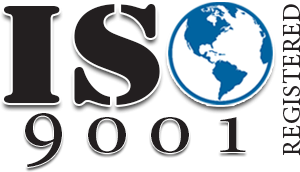 Xenarc Technologies Corporation is dedicated to becoming your cutting-edge truly rugged, all weather custom technology display touchscreen and LCD monitor solution manufacturer and supplier. We have over 20 years of experience manufacturing touchscreen and LCD monitor solutions for a wide range of industries and applications.
Xenarc Technologies Corporation was founded in 2002 as a pioneer in truly rugged 7", 8", 9", 10", 12", 15", 18", 24" small form factor, video and touchscreen interface device manufacturing. We were the first to introduce a 7" VGA display monitor, and the first to bring a touchscreen version of this display LCD monitor to market with the iconic 700TSV.
The Company quickly found a niche in the rugged small touchscreen and small monitor display market by providing high quality touchscreen display monitors with a bevy of functions and features, as well as rugged monitors that never incorporate refurbished LCD panels or refurbished components, as other display manufacturers rely on. Establishing a strong presence first in the USA, and then into Europe, Asia and Australia, Xenarc rugged 7" to 24" display monitors have provided video and touchscreen interfaces (HMIs) to a wide range of industries such as smart IIoT, food and beverage factory floors, industrial factory floors, in-vehicle communication and tracking, digital signage, point of sale, medical, military, marine and to enhance the user experience with advanced user interface systems (Human Machine Interface HMI) such as voting, in-store advertising and gaming machines.
We also have experience providing custom ruggedized LCD monitor and touchscreen display solutions for mining machinery, sea and air applications, military applications and medical devices requiring stringent certifications. Xenarc Technologies continues to stay in the forefront of the true rugged display solutions going beyond VGA now to SDI, HDMI, DisplayPort, USB Type-C, and wireless solutions.
All of our 7" to 24" display solutions are manufactured by our own factory in Taipei, Taiwan in ISO9001 and ISO14001 certified facilities. In addition to our current display product line, we provide OEM customized display solutions to customers looking to create a new market incorporating these cutting edge display technologies. Please feel free to contact us at sales@xenarc.com to have a specialist help you in selecting the right display for your application.
For LIST PRICING and our off the shelf display solutions, please visit www.xenarcdirect.com. For WHOLESALE PRICING, please submit an application. Xenarc Technologies is committed to working together with you to provide quality, cost efficient display products and services to your clientele. Let us know what we can do to help achieve your goals.