Xenarc Technologies Corporation is proud to assist a number of system integrators and system integration companies who use our industrial, military, marine and medical-grade monitor displays in conjunction with their system application and system integrations' requirements. This is one of the core strengths of our industrial monitor displays, from point of sale systems, to vehicle fleet tracking, to input devices, our system integration industrial monitor displays have been used in such applications as varied as mining equipment to voting machines, making industrial and ruggedized applicatoins of our industiral display monitors one of our specialties and expertise. Let us help you with your project.
The heavy duty, ruggedized construction of our industrial display monitors makes them suitable in a wide variety of industrial and commercial harsh environments. Solid Ceramic Capacitors, as well as 5-wire touch controllers and tempered touch glass keep our industrial display monitors stable in any harsh environment wheather indoors or outdoors.
For applications that require extra durability and ruggedization, we offer industrial-grade displays encased in anodized aluminum as well (800YV/800TSV/802YH/802TSH/1020YV/1020TSV/1020TSH/1022YH/1022TSH). All of our rugged industrial displays are tested stringently for high/low temperature resistance and are certified as well as vibration stress tested to insure flawless continious 24/7/365 days of operation in the toughest and harshest of environments. Xenarc Technologies also manufactures the widest range of inputs into our monitor displays, covering any input device, from composite video to VGA and DVI to USB and HDMI as well as DisplayPort.
All of our industrial display products come with a 2 year warranty and a no dead pixel guarantee.
Why is a Xenarc Technologies LED LCD Industrial Grade Display Monitor a great investment for Your Next System Integration Project?
• Custom designed for demanding applications and harsh environments
• Built with industrial-grade components
• Designed for 24/7/365 operation
• Easy installation and integration
• 12-36 VDC and 90-240 VAC
• Guarateed Long-Term Availability
• Modified or custom monitors, built to your specifications
• No dead pixel guarantee
• 2-Year Warranty
• Award Winning Xenarc Technical Support
For further information on integrating our industrial-grade monitor displays into your system, please fill out our System Integrator Form at https://www.xenarc.com/integrators.php or for a custom industrial system display manufacturing requirement, please fill out our Custom Displays form at https://www.xenarc.com/custom_monitor.php.
To see Xenarc Technologies Certifications and the rigorous Testing our industrial display monitors have to go through to get certified click here.
Please feel free to contact us at 888.656.6536 or via e-mail at sales@xenarc.com.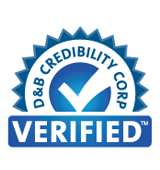 Past System Integration Projects